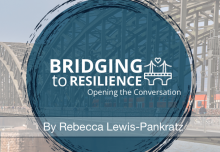 Welcome to sharing the mission of trauma/resilience-informed.
This little book is designed to start conversations with parents, partners and everyone in between about how we can come together and heal from the adversity so many face in life!

This is a BIG topic. This work is designed to start the conversation. It is designed to light the path to the hope and healing available to all of us when we show up with curiosity and most of all love.

Inside is a little bit of neuroscience of healing illustrated through stories. We can win. We can rebuild our Villages and our families when we understand and intentionally create resilience.