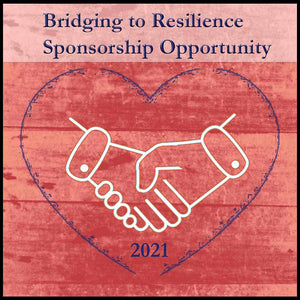 Bridging to Resilience is about coming together with educators, social workers, health care professionals, religious communities, and other helping professionals to share conversation, ideas, strategies, tools, and connections to help build resilience and heal trauma in our own communities.
It's Coming together, won't you join us? Be a sponsor!
Your $1,500 sponsorship of the Bridging to Resilience Conference 2021 includes a table to showcase your product/organization. Your logo slide will also be featured in our slide deck showing before each of our general/keynote sessions. This sponsorship level also includes the opportunity to better engage and inform schools about your product/organization by having your own session presentation.
In addition to booking accommodations at the conference hotel, each sponsorship will also require a registration to attend the conference.  We assume that the representative at the table will be the person registered for the conference and thus have accounted for lunch and amenities for one person.
Register here for the conference.
Hotel contact information- please reference Bridging to Resilience Conference- ESSDACK