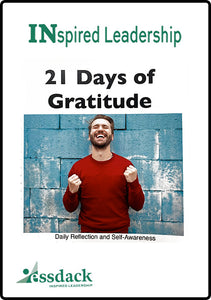 Gratitude is the single most important ingredient to living a successful and fulfilled life. –Jack Canfield
Gratitude changes moods and attitudes. It increases peace and joy.
Write down three things you're grateful for each morning or each night before bed.
Write an email, letter, or text to someone expressing genuine gratefulness.
Start the morning with a deep breath and "thank you" to your creator.
Express thanks for something difficult in you life.
Take this three-week challenge to focus on what you appreciate! Make an impact by saying thank you!